Government of Punjab, College Teaching Interns CTI Jobs 2022 hed.punjab.gov.pk Latest Advertisement.
Colleges
BS Colleges/Community/General Colleges
Post
College Teaching Interns (CTIs)
Number of Posts
3000
Job Duration
Five months
Educational Qualification
MS / M.Phil / PhD / Masters degree / BS / MA / MSc
Salary
Rs 45000
Age Limit
No Age Limit
TA/DA
No TA/DA will be admissible for the interview.
How to Apply for CTI Jobs February 2022
Submit the following documents from 21-February-2022 to 22-February-2022 to the nearest college.
Application Form
CNIC
Passport size photographs
Educational Documents
Experience certificate
CTI Job Application Form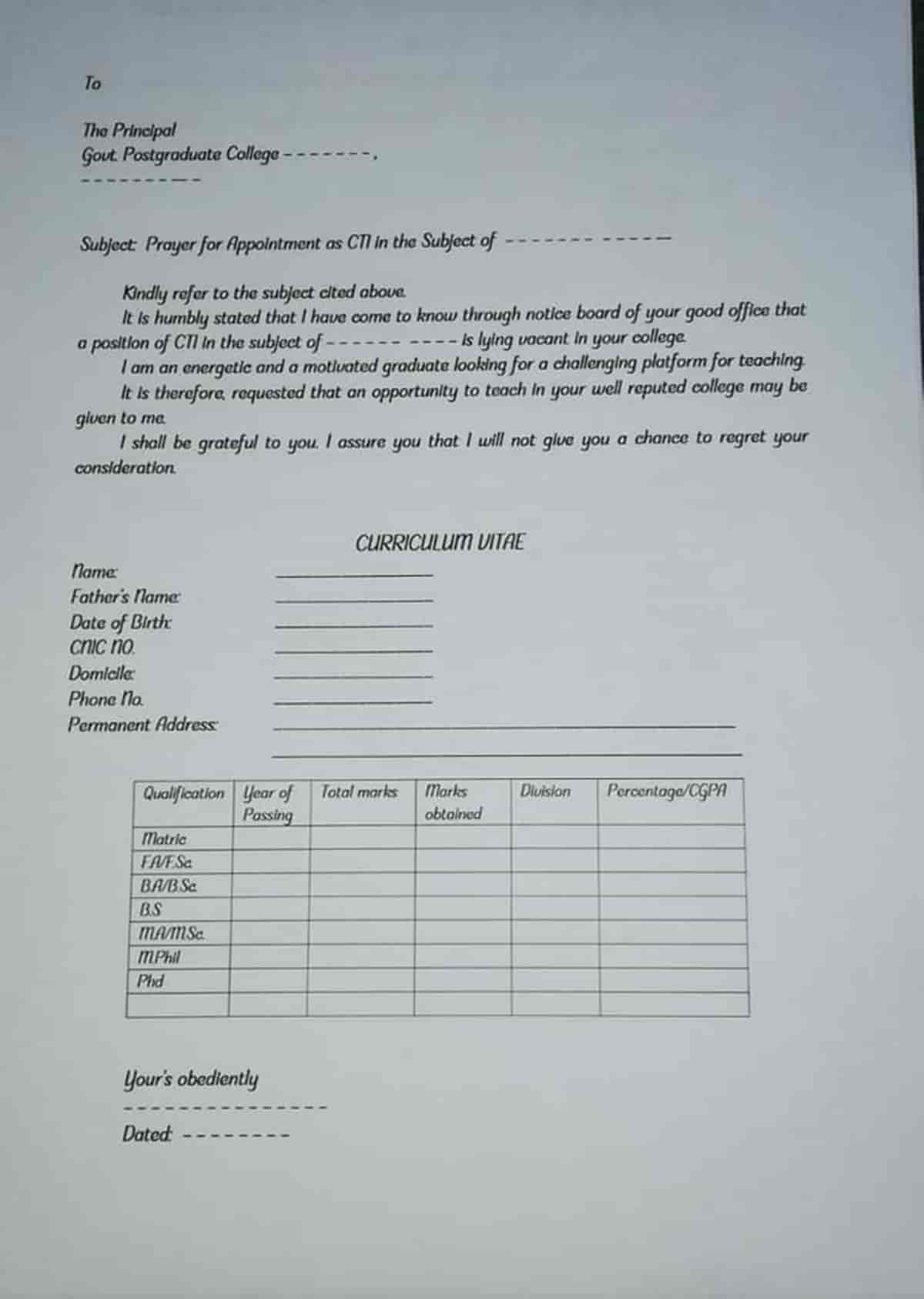 This Application Form can also be downloaded in PDF format. The download link is below.
Selection Procedure
| Procedure | Date |
| --- | --- |
| Display of List of vacant positions | 17-February-2022 |
| Application Submission | 21-February-2022 to 22-February-2022 |
| Tentative Merit List | 25-February-2022 |
| Merit List Complaints | 28-February-2022 to 1-March-2022 |
| Final Merit List | 4-March-2022 |
| Date of Interview | 7-March-2022 and 8-March-2022 |
| List of Successful candidates | 9-March-2022 |
| Candidates Objection Resolution | 10-March-2022 to 11-March-2022 |
| Final Complaints Final Decision | 14-March-2022 to 15-March-2022 |
| Final Merit List | 17-March-2022 |
Punjab Higher Education Department Notification
The notification for CTIs will be available soon on the Punjab Higher Education Department website. The Link is below.
CTI District Wise List of College and Subjects
1. The district-wise subject list is given on the HED website.
2. The CTI district-wise list of all the colleges in Punjab in PDF Format is given on this link.
The Last Date to Apply is 22-February-2022.